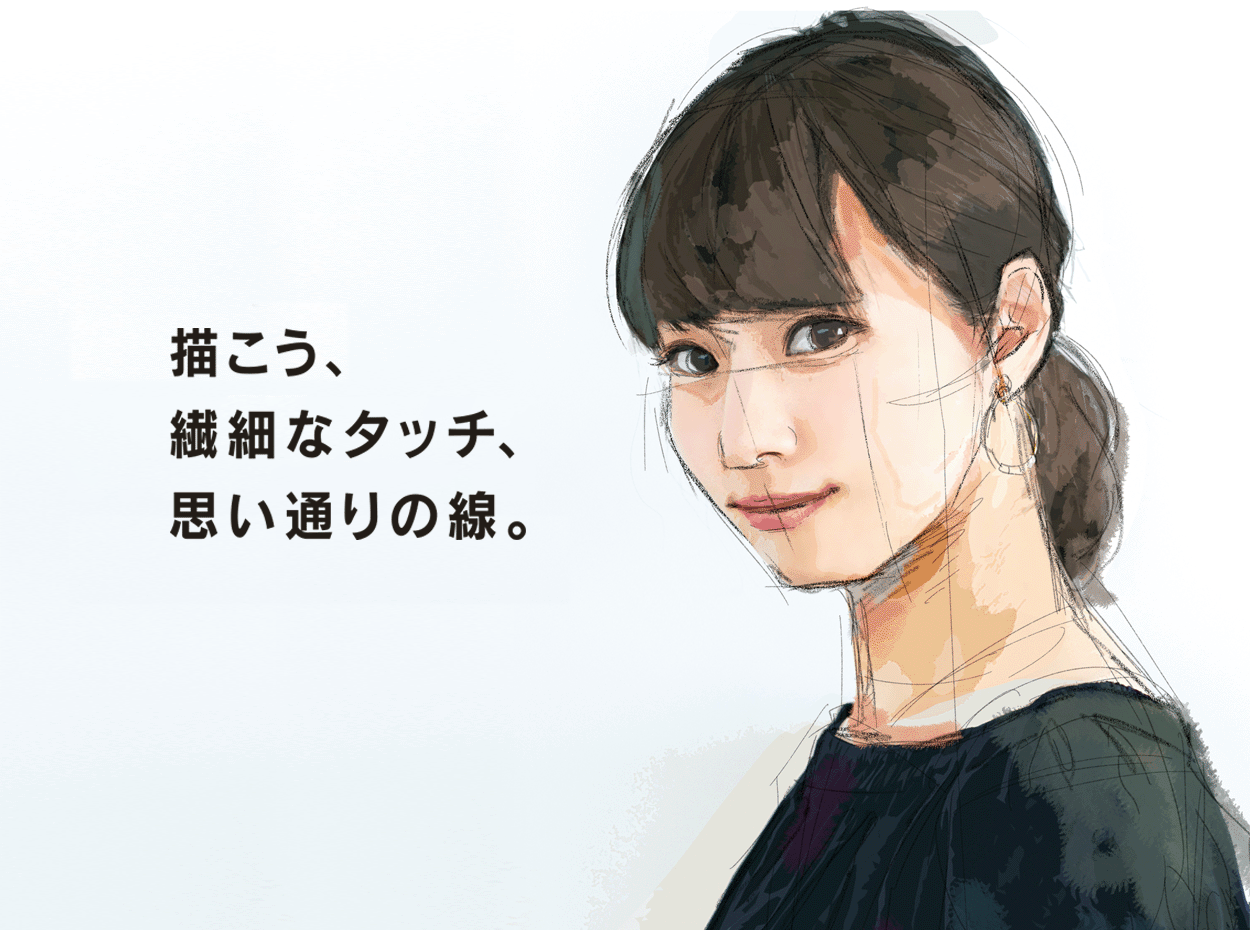 Our products are introduced on ART Street's website.
ART Street We offered the product at the August Illustration Contest.
I have a Belmond LINE account! Please register as a friend.
Why Paper-Like Films Are Chosen
Belmond's paper-like film is supported by users not only in Japan but all over the world. It is a Japanese quality film that has been recognized not only in Japan but also in North America and Europe.
The media has also introduced Belmond's film, which has been very well received.
By using high-quality domestic materials and manufacturing at domestic factories, we have achieved quality and performance that is comparable to major manufacturers. We are constantly developing products from the customer's perspective.
Features of paper-like film
"Comfort and excitement in everyday life"
BELLEMOND develops, manufactures, and sells products every day so that "feeling good" becomes your daily life.
ケント紙
タイプ
It is a smooth and comfortable film that faithfully reproduces the writing comfort of Kent paper.
It is a film that is comfortable to draw like high-quality paper for those who want to draw firmly.
上質紙
タイプ
ブルーライト
カットタイプ
It is a film that cuts blue light and feels like high-quality paper that is easy on the eyes.
A smooth and comfortable film for those who want to write notes lightly.
Why Paper-Like Films Are Chosen
Can I use the film all the time?
Since there is friction, the surface will wear little by little. The time to buy a new one is when you feel that the part you often draw is slippery and difficult to draw.
I don't know which film to choose.
For first-time users, the Kent paper type is recommended. If you want the resistance of paper, please choose the high quality paper type.
The blue light cut type is also recommended for those who draw continuously for a long time.
I'm worried if I can stick the film well.
We have prepared a video of how to paste. It also comes with a guarantee that you can replace it with a new film even if you fail to attach it. (All films are covered by warranty)
The application for exchange is smooth from the official Belmond LINE.
Do you have any great coupons?
Do you sell it as a set of two?
The Kent paper type is sold as a set of two. It is much more profitable than just one. Please consider it.
Voice of customers who purchased
An indispensable item for work
iPad pro 12.9 (high quality paper type) purchased for the second time. I used to prefer a more grainy type from another manufacturer, but that would scrape the tip of the Apple Pencil and expose the metal part, so I changed it to this one. I use it at work every day, so for now, this is the best for me when I look at the total burden on the COSPA, Apple Pencil, and drawing comfort.
It was pasted beautifully!
A wet type cleaner, a cleaner like a glasses wipe, and a cleaner like a sticker are included as a set. An air vent card was also included, and the explanation was polite and neatly pasted.
I was attracted to Kent paper and cospa and bought two. To be honest, I didn't expect it because the price was the price, but when I received it today and used it immediately, I am very satisfied with the perfect usability with a smooth and smooth slide with my touch pen and fingers.
It really seems to be written on paper w
This was my first time to use this type of film, so I bought it as a trial. I hope you can get an idea of ​​the texture of the anti-glare type, which is a little rough. The writing comfort feels like writing on paper, it's interesting w
As a general comment, if you want to draw a picture, it is definitely a "buy".
Good product that you can feel the commitment of the creator
I have the impression that the procedure for applying it neatly without dust and the items included in the package are well thought out. I've replaced several films so far, but I was impressed by how easy it was to apply them neatly.
There is no complaint about the essential drawing comfort. When I buy a new model or replace it, I will buy the one of this manufacturer next time.
It's like drawing on a solid piece of paper.
Previously, I bought the company's Kent paper type. The drawing comfort is the same as that of the Kent paper version, but it has a slightly firmer feel. First, huh? You may think that it is similar to the moist feeling when drawing on a notebook or sketchbook with a few pages, and even if you close your eyes and compare it with the actual paper, you can distinguish it. I felt like I couldn't connect. The correspondence is good, and they answer questions carefully.
Click here to purchase paper-like film.
Smooth and comfortable
Comfortable to draw like Kent paper.
Pursuing a frequency close to that of Kent paper while approaching the coefficient of friction of Kent paper. It has anti-glare characteristics that suppress the reflection of light, and is a film that is close to the feeling of looking at paper.
You can draw comfortably and precisely
Comfortable to draw like woodfree paper.
Faithfully reproduces the writing comfort of high-quality paper. It has anti-glare properties that suppress light reflection, and is a little softer than Kent paper, making it a solid and comfortable film.